College Campus :
The college has a huge and spacious building spread over in 28888.16 Sq. M. of land. The college building is modernized and well equipped with amenities for the comfort and convenience of the teacher and the taught.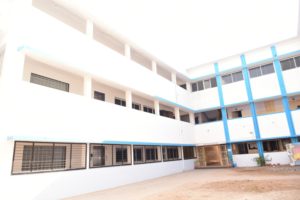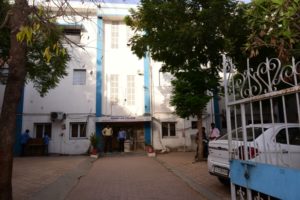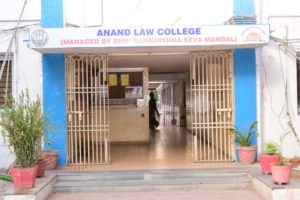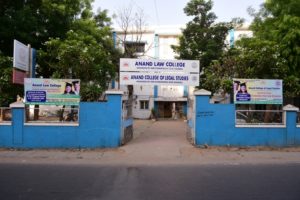 Class room:
Every class room is nicely ventilated and adequately lightened. The rooms are furnished with comfortable benches and seats, stage and wide black board.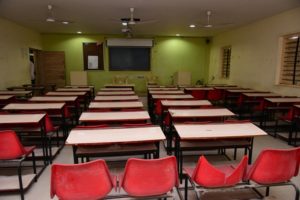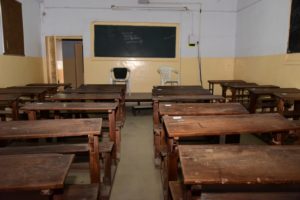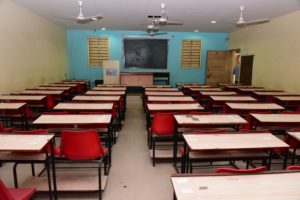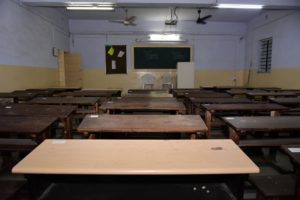 Library:
Library consisting of a huge collection of Textbooks, periodicals, Journals and major national law magazines. This collection is ever growing with regular additions of books and journals to cater the needs of the students and to provide them with latest quality material. The college library remains open during academic hours of institutes on all working days so as to enable students to devote more time and effort towards their studies.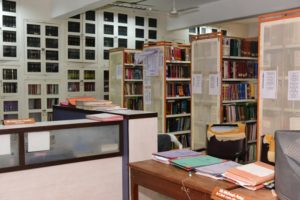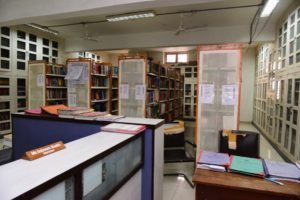 Moot Court:
In the LL.B. course students are introduced to learn through moot court. They may be required to prepare arguments on behalf of the plaintiff or the defendant or may be asked to sit as judge and deliver judgment of case-presented before the moot court. The object is to make them to a good orator and to inculcate the habit of self-study and of reading the Law Journals and periodicals. Every case presented before the moot court will be followed by a discussion.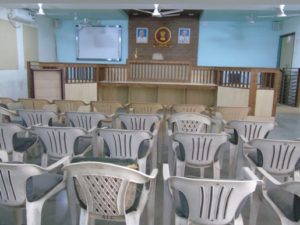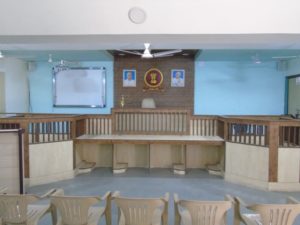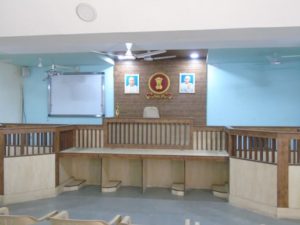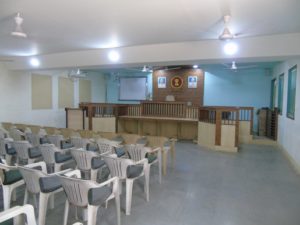 Reading Room: 
The reading room is spacious and adds comfort to the students who access the library for research and reference work.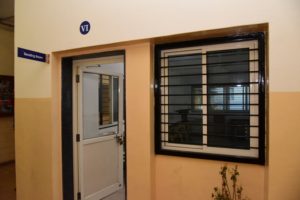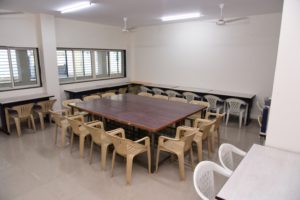 Book Bank facilities:
The book bank is meant for students who can't afford to buy textbooks. A student can borrow books from the Book Bank and keep it till the annual examination gets over.
Computer Lab:
The college has well equipped computer lab with internet facility and provides free use of this facility to all the students.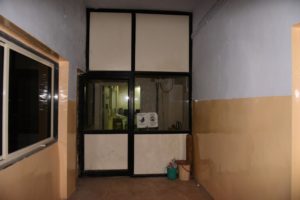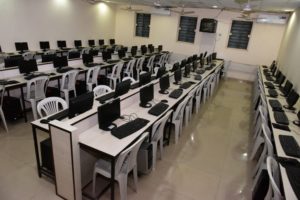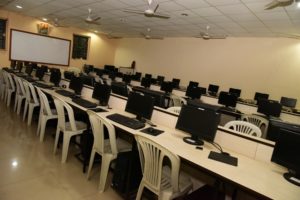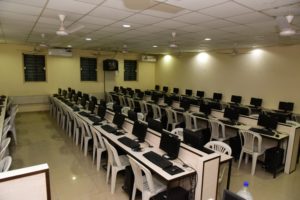 Hostel (Boys & Girls):
Home away from home. Hostel managed by Shri Ramkrishna Seva Mandal provides healthy clean environment, nutritious food, airy & spacious Rooms. We make our best effort to make your stay comfortable, conducive, to learning and you in return should fulfill your responsibilities while staying in college premises.
Play Ground:
All sport related activities are performed at Vivekanand Ground which is owned by Shri Ramkrishna Seva Mandal, the management of this college.